Bernina Magnifying Set
3 magnifying lens in different strengths
These help you sharpen your work area, reduce
eye strain and fatigue. Attaches easily to bracket
(sold separately) on your machine.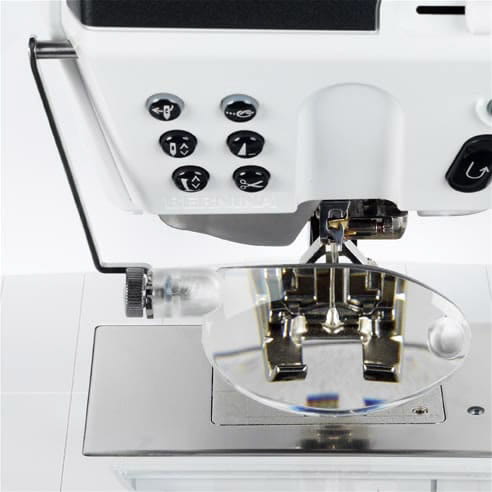 <![if !supportLineBreakNewLine]>
<![endif]>
Watch Bernina's how-to on YouTube
https://youtube/Ajg6tTmQ_sc
Market Special
Handi
Free Shipping through
November 12, 2018
ON ALL MACHINES!
See Our HQ
Avante
with the Pro-Stitcher
Opps! Sales Date should be Dec 18 - Dec 31, 2018
Row By Row continues with the sales of Kits,
Patterns and Laser cuts.
After November we can ship any of these items
all across the country.
Quilter's Quarters and BERNINA Too!
928-634-8161

51 N. Verde Heights Dr.
Cottonwood, AZ 86326